Pioneered by Dr. Aimee Ketchum, OTD, OTR/L, CNMI, owner of Aimee's Babies Child Development Company, with contributions from several early child development experts, STEM Starts Now is not just an informative e-newsletter, it is a movement!
Science, Technology, Engineering and Math (STEM) learning starts as soon as babies are born! Babies are naturally inquisitive little scientists. All we need to do is foster that curiosity and help it blossom into new learning to create a strong foundation for future skills. If these early skills are not encouraged, studies show that children's interest in them dies by third grade. STEM Starts Now E-newsletter will show parents and caregivers how to keep that natural sense of curiosity alive.
Becoming a parent is a difficult transition and STEM Starts Now is here to support new parents on this journey. Delivered with compassion and support, this e-newsletter will help parents care for themselves first, so they can truly be there for their baby, refreshed and confident.
Each newsletter covers all of the following topics every two weeks specific to the baby's age:
Caring for the Caregiver
STEM development
Physical Development
Cognitive Development
Bonding
Language and Communication
Emotional/Mental Health
Your baby by the numbers (average weight, length, head circumference, sleep needed, food needed, etc.)
Baby Care Basics
Schedule of well-baby checks, immunizations, expected growth spurts
And much more…
STEM Starts Now answers questions such as:
What milestones should my baby be reaching?
How can I help him reach these milestones?
When should I take her for her well-baby checks?
How do I prepare him for kindergarten?
How much sleep should he be getting?
How do I teach her empathy?
What foods should I introduce first?
And much more…
STEM Starts Now provides all the answers according to the baby's timeline. Parents, you just need to sign up with your baby's age and every two weeks STEM Starts Now will be in your e-mail inbox with everything you need to know about your baby that week. Written by a panel of experts working in the field of early child development, you will have countless tips and a wealth of practical, evidence-based information at your fingertips.
The ultimate goal of STEM Starts Now is to provide all parents everywhere with the tools to give their babies the best start possible.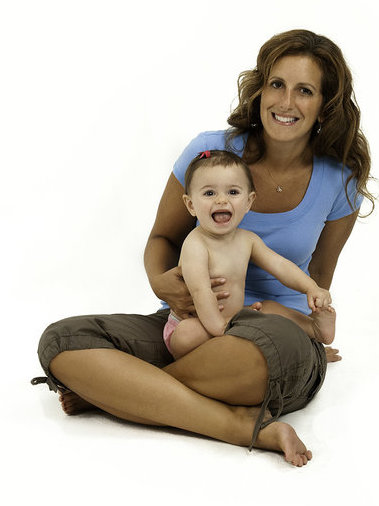 Dr. Aimee Ketchum, OTD, OTR/L, CNMI | Founder
Creator of STEM Starts Now and founder of Aimee's Babies, LLC,  Dr. Ketchum is a newborn massage instructor, mom, yoga instructor, and doctor of pediatric occupational therapy with over 20 years experience working with children from the neonatal intensive care unit (NICU) through high school.
STEM Starts Now was born out of a true love for babies and a passion for helping parents get through those difficult early years, and give all babies everywhere the best start possible.
The Aimee's Babies family of DVDs, CDs, videos, mobile apps and educational materials have been enriching the lives of over 100,000 new parents and babies around the globe for the last 15 years. Aimee's Babies baby massage DVD and app were featured on the Rachael Ray Show as a "one of the Five Must-Haves for New Parents" and iPhone Essentials Magazine featured Aimee's Babies apps as one of the top 10 apps in the Lifestyle section and rated it 10/10!
Aimee's Babies Word Gap App was a finalist in the Word Gap Challenge initiative led by the U.S. Department of Health and Human Services' Health Resources and Services Administration (HRSA).
Dr. Ketchum's DVDs are currently used in the curriculum of over 1,000 parent education centers around the country and in the United Kingdom's Baby and You Initiative. Dr. Ketchum's nine apps help babies all over the world with regular downloads in over 50 countries.
Many or Dr. Ketchum's articles have been published in the Chicago Tribune, The New York Daily News, The Baltimore Sun, Baby Chick.com and  The Fort Lauderdale Sun Sentinel.
Dr. Ketchum currently practices occupational therapy in the neonatal intensive care unit and outpatient pediatric therapy of UPMC Pinnacle Hospital in south central Pennsylvania, keeping her skills fresh and educating parents every day. Dr. Ketchum also teaches early childhood development classes for day care providers, preschool teachers, and parents and presents at local and national conferences on a variety of topics pertaining to early child development, early language acquisition, baby massage, and caring for children with special needs.
For more information on booking Dr. Ketchum for a speaking engagement, lecture or presentation, please contact us.