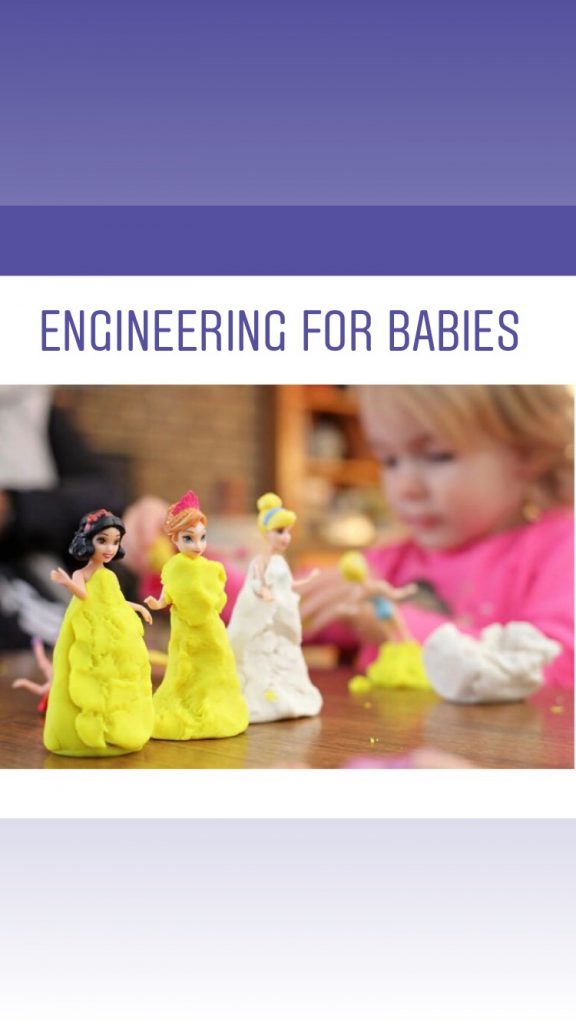 Science, Technology, Engineering, and Math; our future, our present, our world! These concepts are not just relevant in terms of the job market or the future of education, but it is what's important and relevant right now and it is trickling down to babies. Babies need to have STEM skills? They most certainly do and you will probably be surprised to know, they are already "wired" to cultivate these skills.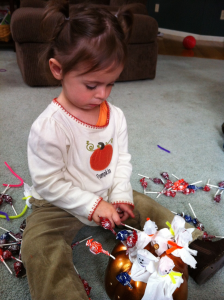 Technology is a way of being inventive, identifying problems, coming up with solutions and making things work. If you have ever watched a toddler at play, they are using technology the whole time!
Take that a step further and they are little engineers, designing and creating and building things that work. Building forts and bug houses and leprechaun traps.  Using ingenuity and creativity and a boundless imagination.
While you are cooking dinner, pull out some plastic containers and encourage your baby to see what fits inside of what, stack them, put them in order from smallest to largest while you say these words to teach the concepts. For older children, add measuring cups, spoons and ladles and something to transfer and measure such as dry beans or pasta. Make it a sensory activity by using cooked pasta,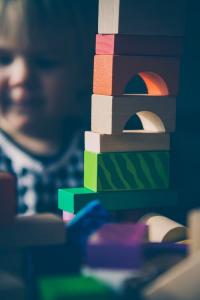 jello, or pudding. It's ok to get dirty, more brain cells are stimulated!  Ask lots of questions to make your child think…"what color do you think this avocado will be on
the inside when I cut it?"…"how many pieces of apple will this apple slicer make?"…"Let's count them together".
Integrate these concepts into activities all day long. Think about how you can ask questions and set up thought-provoking situations during bath time, meal time, outdoor play and while cleaning up toys. Maybe set timers and count down to the last second, guess how many toys will fit in the bin, then count them as you clean up.
Join STEM Starts Now for weekly updates on your child's development, support for care-givers, more information on early childhood development, videos, children's music, tip sheets, printables, special interest sections, and milestones.